What do a banana leaf and an airplane tray table have in common? No – it's not a cheesy joke. The fact is that they're both on the edge of an emerging marketing trend.
Last December, Toyota published an ad insert in the Colombian magazine Semana on banana leaves. Their message was clear – keep in touch with nature by driving our car. Coquel, a liquid detergent company in Brazil was also on the bandwagon, publishing ads made of fabric in the Brazilian editions of Cosmopolitan and Vogue.
The strategy in both cases was interesting – use textures to cut through the clutter and reinforce the message. But this kind of advertising also points to a larger trend that makes the medium the message.
This week, I was flying back from Seattle when I pulled down the tray table attached to the seat in front of me and found this: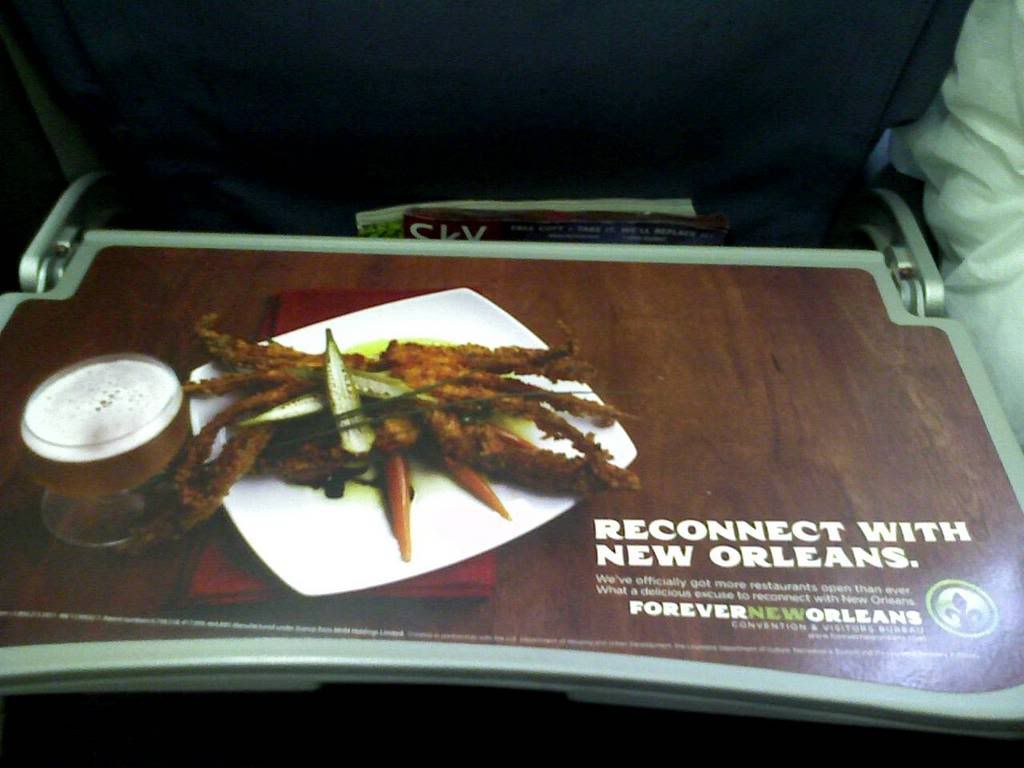 The medium in this case – the tray table – very clearly communicated to me the message: "It's time to eat." And I wanted to eat. Not the airline food, but the deliciously fried Creole food and cold beer in the picture. I thought about it a good bit of the flight. And I'm still thinking about making a quick trip to the Big Easy.
On the way to Seattle last week, I was greeted by a Verizon ad on the tray table. For some reason, it wasn't as compelling. Can't imagine why…