We all have things in this world that help comfort us.

For some it's shopping, for some it's their mother, for some it's running.

But for many of us, it's food.

Consider this: in the days after 9/11, sales of potatoes increased dramatically.

Mashed, fried, scalloped, roasted, or baked, potatoes give many of us a warm and satisfied feeling when things were going bad all around us.


This is a truth that one bank in South Carolina has embraced for its own marketing purposes. Countybank is now offering biscuits with all the fixins to any business owner or manager who will meet with company representatives to talk about their new business offering.

Even those in the Northeast, not exactly known for its biscuits, are lauding the tactic.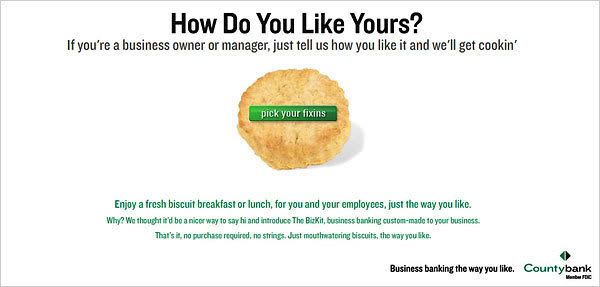 There's a lesson in the prevalence of potatoes after the terrorist attack and the biscuits during the economic disaster. In times of great stress, uncertainty, and fear, comfort sells. How can your products and services make your customers comfortable now? How can you reassure them and be their steady partner? And most importantly, where can I get a good biscuit with fixins in Philadelphia?