Last week, the agency disproved the expression that too many cooks can spoil the soup at our holiday outing to the Viking Cooking School. Sure it got a little crowded by the stoves, but the outcome was nothing to spit at: French onion soup, spinach soufflé, beef wellington, and white chocolate mousse.
The evening continued our agency tradition of learning while holiday dining, following on the heels of recent holiday parties featuring participatory improv acting, stand-up comedy, and mystery theatre. Never before has the learning been so closely connected with the meal we would later eat. While we may not have any future master chefs among us, it was clear that through teamwork and proper instruction (and more than a little help from Viking), we could create a first class meal – and have fun in the process!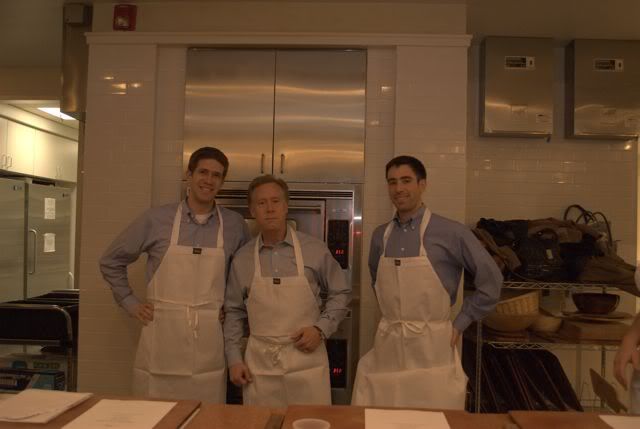 Who knew apron modeling could be so rewarding?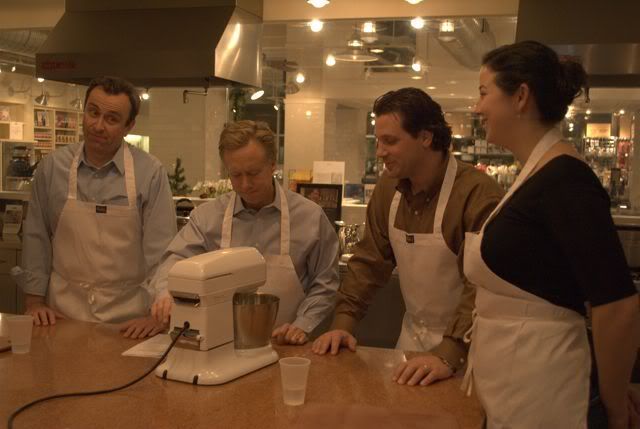 I'm pretty sure you have to plug it in first.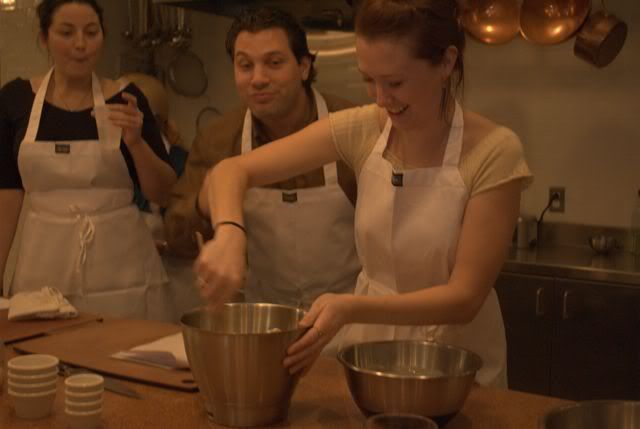 Funny faces are the secret ingredient.
We're mashing raspberries, not grapes.  You can't get in there and do it with your feet.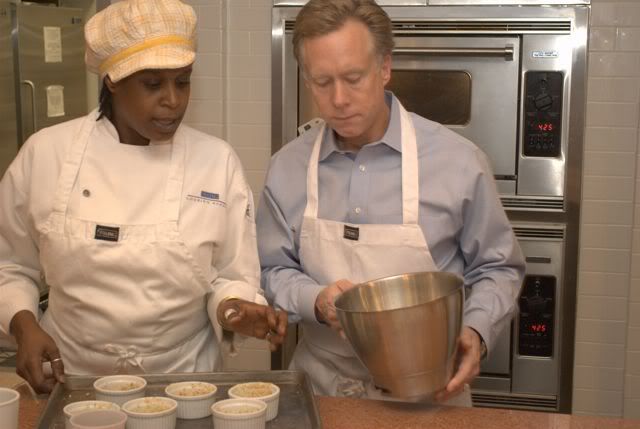 Who is the boss?