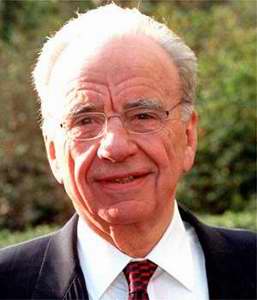 A month ago, it seemed like an absurd pipe dream – global media mogul Rupert Murdoch wanted to buy Dow Jones and its trophy piece, The Wall Street Journal. Now, he's just one last step away from completing the $5 billion purchase.
Last night, the Dow Jones board of directors approved the proposed purchase; the final step is for the Bancroft family, which owns the majority of Dow Jones, to give its blessing. That could come as soon as next week.
But is Murdoch's News Corporation doubling down on a dying industry? Newspaper ad sales are plummeting and the future of paper and ink news delivery seems dicey.
In our opinion, no.
What News Corp. is buying is content. And not just any content; some of the best news content in the world. The delivery of that content is almost incidental. Murdoch seems to understand intuitively (and has for a long time) that the near future of news won't be in newspapers or broadcast or the internet but rather in all of them. News organizations – entities that can deliver credible news through a dozen different methods – from newspapers to text messages – will rule the media world in the not-too-distant future.
It's Rupert's world; we're just reading about it – on our phones, our laptops and yes, even in newspapers.